How to upload your iTunes music library to Highbranch for matching
Follow step 1 and 2 to export the library or a playlist from the iTunes:
1. From the main menu, select File - Library - Export Library... to export the entire library or Export Playlist... to export the selected playlist.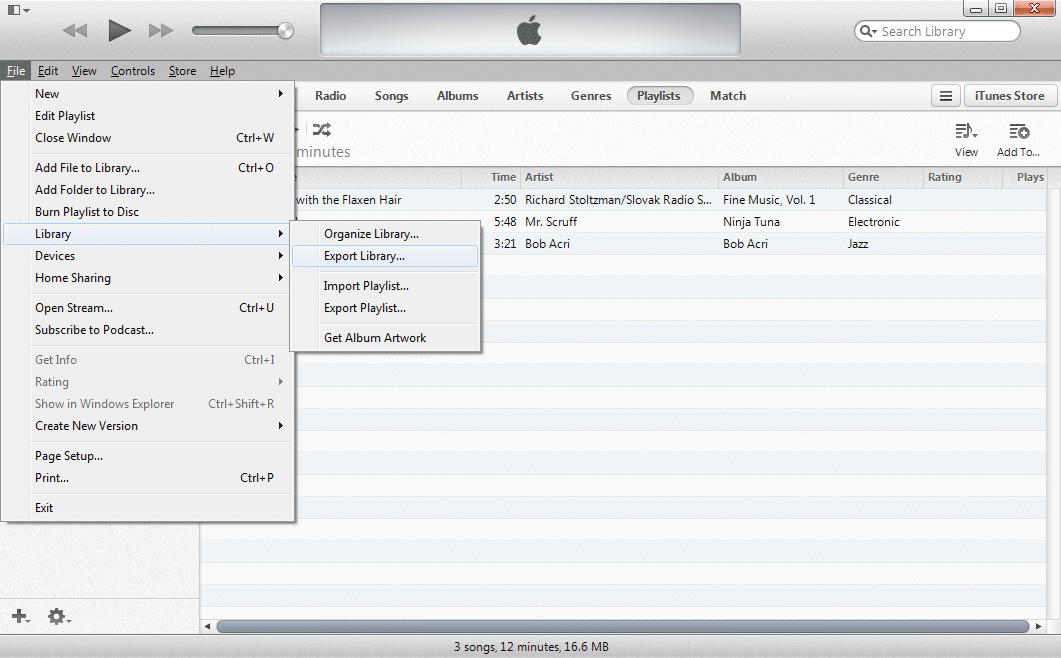 2. Save the library or the playlist in the .xml or .txt format and remember the location of the file.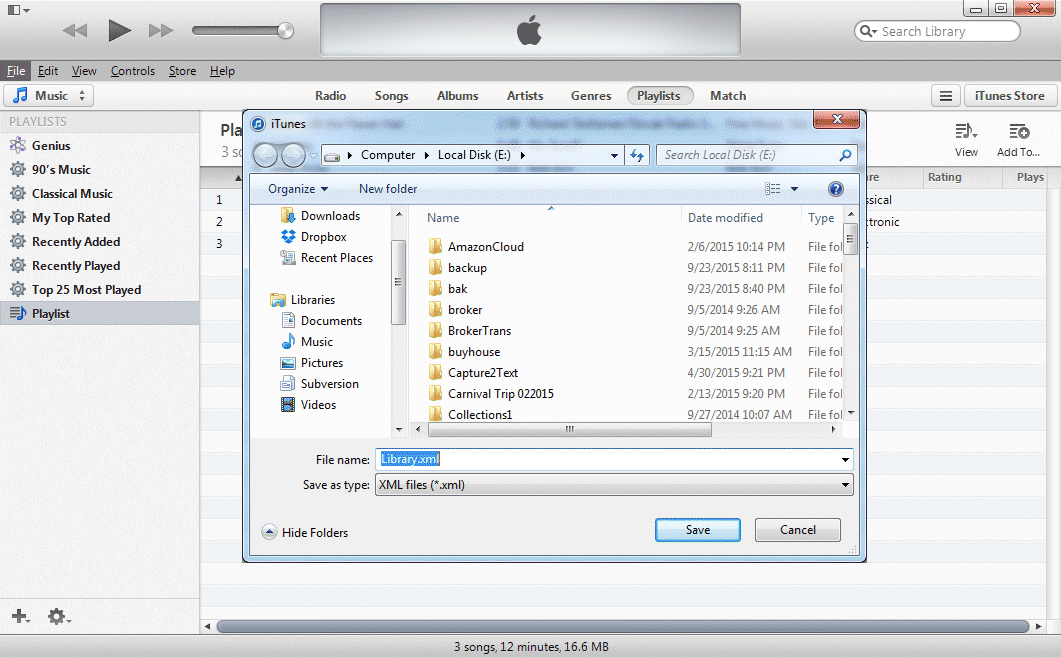 Follow step 3 and 4 to upload the file to Highbranch:
3. From the Highbranch.com website, select the "Upload Library" tab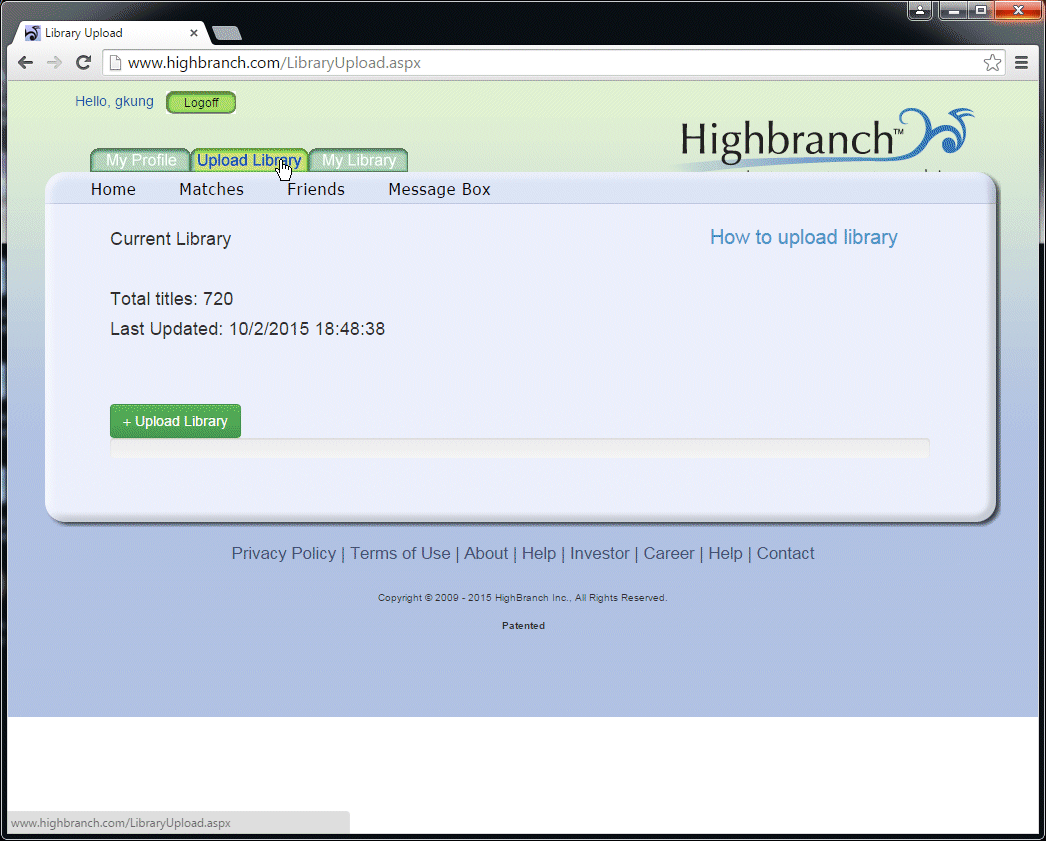 4. Click the "+Upload Library" button, choose the file and click the "Open" to upload the file.